Ali Baba Kebab House Hitchin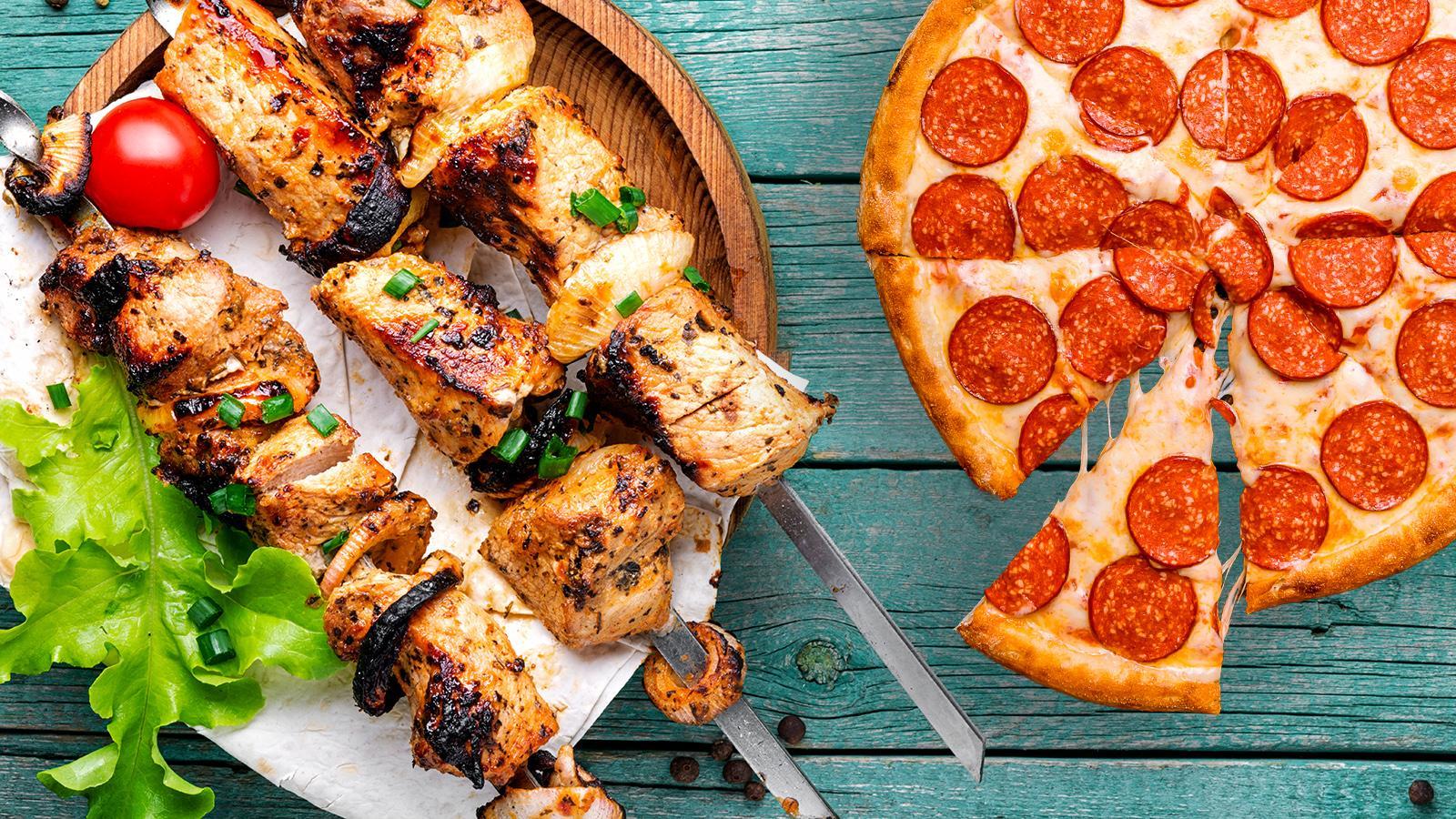 Ali Baba Kebab House Hitchin
Menu Ali Baba Kebab House
Looking for a reliable Turkish kebab & grill takeaway outlet that has diverse food offerings to elevate your taste-buds? If so, then please take a look at our menu range from where you will find a bunch of delicious dishes. For example, we are specialized in preparing various pizza delicacies. We have included a wide range of pizza recipes at our menu section, such as BBQ Chicken Pizza, Mexicano Pizza, and Vegetarian Hot Pizza. Some other well-recommended pizza menus are Tuna Bite Pizza, Turkish Style Pizza, and Meaty One Pizza. Apart from the pizza recipes, we serve different types of Starters, such as Humus in Pitta With Salad, Tarama Salad in Pitta, and more. What's more, our menu comprises of the following dishes, such as Kebabs and Combo Kebabs. Likewise, we have a few Fish & Chips and Chicken dishes for you too. Also, do not forget to order our Wraps like Vegetable Kebab Wrap, Chicken Shish Wrap, and Lamb Shish Wrap. We highly recommend you to order our popular Meat & Chips menus -- Chicken Shish & Chips and Doner Meat & Chips. Other menu options are Desserts, Extras, and Drinks. We serve a bunch of Desserts like Strawberry Cheese Cake, Chocolate Fudge Cake, and Hot American Apple Pie.

About Ali Baba Kebab House
Ali Baba Kebab House is your one-stop food destination if you are looking forward to ordering the tastiest Turkish, kebab, and grill menus. We are widely regarded to be the best food destination for the connoisseurs. We boast of offering a plethora of lip-smacking pizza dishes that are prepared with seasonal and high-quality ingredients. We add seasonal and locally-grown vegetable/non-vegetable toppings in order to prepare the pizza menus. That's why these recipes reflect a fabulous taste. Apart from that, we serve several types of Turkish and kebab recipes that you can order from us. Likewise, please do not hesitate to order to these mouthwatering menus too. Finally, please make sure to order our Desserts and Drinks to fulfil your taste cravings. In the previous section, you must have revealed our key menu offerings from which you can select your favourite dishes to order! Once you have selected your preferred menus, please confirm your orders with us right away.
Restaurant location Ali Baba Kebab House
Ali Baba Kebab House urges you to place an order with us now. To place an order hassle-freely and conveniently, please download and use our mobile-friendly apps. It can be downloaded from Google Play or App Store. Our venue is located in a posh location of Hitchin. To visit our venue, please follow the address as provided here -- 110 Bancroft, Hitchin, SG5 1NB. Kindly note, we accept both takeaway orders and doorstep delivery orders. In the case of the takeaway orders, you are requested to visit our outlet by following the aforementioned address. In an alternate way, you can opt for delivery service too. So, what are you now waiting for? Kindly confirm your orders right away! It won't take much time to place an order. Kindly use our mobile app to view the menus, pick your preferred dishes, and confirm your online orders.